The mail lady brought some fun goodies recently:
This adorable train case (from Ulta) is filled with eye shadows, primer, gloss, eye liners and a variety of applicators. There was also a GWP that had glosses, quads of eye shadows & brushes. This will be fun to play with once I get my dressing room vanity in some kind of order!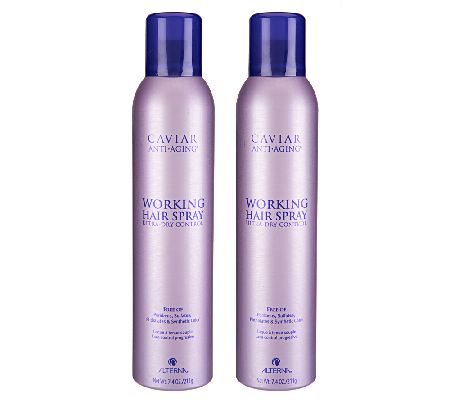 I recently finished a bottle of Alterna Caviar Working Hairspray - I really like this product and must have more - it worked nicely on my fine hair.
A light hold that smells wonderful!
The migraine is now in control so I am off to rest - hope everyone has a great weekend!